JCB Digger Info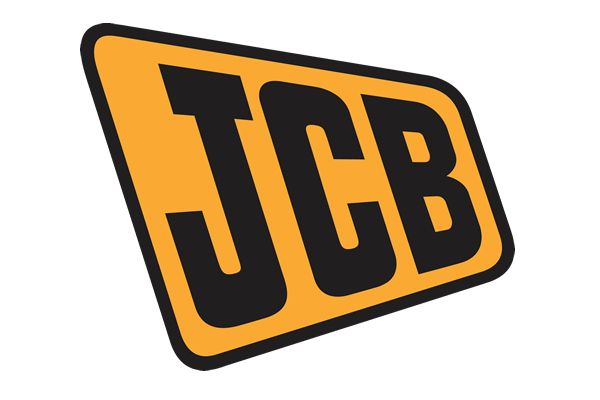 JCB information

The JCB Company is an English construction, agriculture, waste handling, and demolition equipment manufacturer situated in Rocester. It has 22 plants in Asia, Europe, North America, and South America that create over 300 different machines, including backhoes, excavators, tractors, and diesel engines, and sells its products in over 150 countries.
JCB Company History
Joseph Cyril Bamford created the JCB Company in Uttoxeter, Staffordshire, England, in October 1945. He rented a 3.7 by 4.6 m lock-up garage (12 by 15 ft). He created his first vehicle, a tipping trailer, from war leftover components, with a welding set he got second-hand from English Electric for £2-10s (= £2.50). The sides and bottom of the trailer were composed of steel sheet that had previously been used in air raid shelters. He sold the trailer at a neighbouring market for £45 (plus a part-exchanged farm cart) on the same day his son Anthony was born, and made another trailer right away. He used to work in Eckersley's coal yard in Uttoxeter, making automobiles. The original trailer as well as the welding set have been saved.

The first JCB welding set

JCB's very first vehicle (a farm trailer)
Six individuals worked for the company in 1948, and it produced Europe's first hydraulic tipping trailer. It relocated to an old cheese factory in Rocester in 1950, employing six people. He began painting his products yellow a year later. In 1953, he introduced his first backhoe loader, which was the first time the JCB logo appeared. Derby Media and advertising designer Leslie Smith collaborated on the project. The "hydra-digga," which combines the excavator and the large loader into a single all-purpose instrument for the agriculture and construction industries, was introduced in 1957.

JCB's hydraulic tractors made their debut in the North American market in 1960, and have since proven to be a long-term success. JCB became, and continues to be, the world's leading brand. JCB had sold approximately 3,000 3C backhoe loaders by 1964. The JCB 7 was the first 360-degree excavator introduced the following year.

The Loadall machine was first introduced in 1978. The following year, JCB began operations in India. The company formed a joint venture with Sumitomo of Japan to manufacture excavators in 1991, which lasted until 1998. A JCB facility was finished two years later at Pooler, Georgia, near Savannah, and a factory in Brazil was opened the following year.

The twenty-first century
The European Commission fined JCB €39.6 million in December 2000 for violating European Union antitrust legislation. The fine was connected to sales limits outside of allocated areas, purchases amongst authorised distributors, bonuses and fees that limited out-of-territory sales, and the occasional joint fixing of resale pricing and discounts across multiple territories. JCB filed an appeal, and the European Court of First Instance upheld parts of the appeal while lowering the original sentence by 25%. JCB filed a last appeal with the European Court of Justice, but it was denied in 2006, with the court increasing the reduced sentence by €864,000.

The first engine created and built by JCB, the JCB444 diesel engine, went into production in 2004. For the first time in nearly four decades, JCB bought a company in 2005, when it purchased Vibromax, a German equipment manufacturer. The company also opened a new factory in Pudong, China, in the same year. By 2006, the company had grown to 4000 employees, more than double its 1975 workforce.

Following the launch of an architectural design competition managed by RIBA Competitions in 2007, planning for a new £40 million JCB Heavy Products site began, and by the following year, the company had begun to relocate from its old site in Pinfold Street in Uttoxeter to the new site beside the A50; the Pinfold Street site was demolished in 2009. JCB declared plans to make India its largest production hub during that year. Its factory at Ballabgarh, Haryana, was supposed to be the world's largest backhoe loader manufacturer.

JCB cut 2,000 positions during the recession, but said in 2010 that it will hire up to 200 additional employees.
Until 2016, the corporation was a member of the CBI corporate lobbying group. Following the Brexit vote in June 2016, it was reported in October 2016 that JCB had left the CBI. Since 2007, JCB and affiliated Bamford organisations have donated £8.1 million in cash and kind to the Conservative Party in the United Kingdom. Anthony Bamford, the chairman of JCB, donated £100,000 to Vote Leave, the official pro-Brexit group.

The firm encourages children of all ages to engage in constructive play, and has developed JCB Explore, a website dedicated to encouraging children and their parents to participate in outdoor activities.
JCB Excavators
The JZ70 (7-tonne zero tail swing excavator) through the JS460 are all part of JCB's X Series, an improved version of the J series Tracked 360° excavators (46-tonne tracked excavator).

At the 2008 Con expo, JCB unveiled a new top-of-the-line JS520 that had a new style paint job with black rams. The JS130W to the JS200W are wheeled 360° excavators. A monoboom or a triple-articulated boom can be used to build machines. The company's electric digger (19C-1E) won the MacRobert Award, the most prestigious accolade for engineering innovation in the United Kingdom, in July 2020.

You can find information on JCB digger models here on our site, Click JCB for more information on their excavators:

https://www.jcb.com/en-gb/products/mini-excavators